Hair Loss (Alopecia): Causes & Treatment Options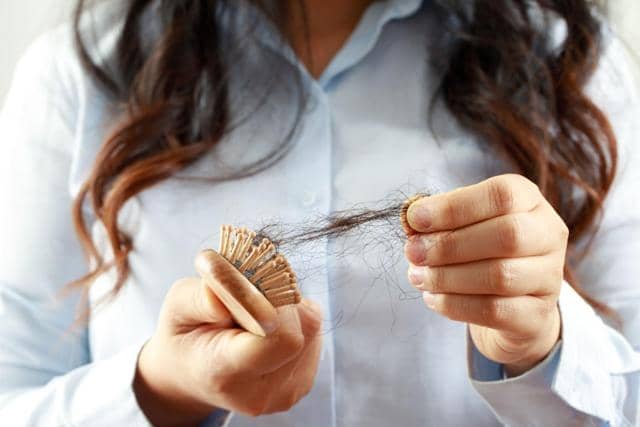 Hair loss, medically known as alopecia, is a common condition that affects people of all ages, genders, and ethnicities. It can have a significant impact on an individual's self-esteem and overall quality of life. Understanding the causes and available treatment options for hair loss is crucial for those experiencing this condition. In this article, we will explore the various causes of hair loss and the treatment options available to combat it.
Causes of Hair Loss:
Androgenetic Alopecia (Male and Female Pattern Baldness): Androgenetic alopecia is the most common cause of hair loss, affecting both men and women. It is characterized by a gradual thinning of the hair, eventually leading to baldness in some cases. Genetic factors and hormonal imbalances, particularly the hormone dihydrotestosterone (DHT), play a significant role in this type of hair loss.
Telogen Effluvium: Telogen effluvium is a condition in which a significant number of hairs prematurely enter the resting (telogen) phase of the hair growth cycle. This can be triggered by various factors such as physical or emotional stress, hormonal changes, nutritional deficiencies, certain medications, or underlying medical conditions.
Alopecia Areata: Alopecia areata is an autoimmune disorder where the immune system mistakenly attacks the hair follicles, resulting in patchy hair loss. It can occur at any age and is often associated with other autoimmune conditions.
Traction Alopecia: Traction alopecia is caused by excessive tension or pulling of the hair, commonly due to tight hairstyles, such as ponytails, braids, or cornrows. Over time, this constant pulling can lead to hair breakage and permanent hair loss.
Medical Conditions and Treatments: Certain medical conditions like thyroid disorders, scalp infections, hormonal imbalances, and chronic illnesses can contribute to hair loss. Additionally, treatments like chemotherapy for cancer or radiation therapy can cause temporary or permanent hair loss.
Treatment Options for Hair Loss:
Medications: Prescription medications, such as minoxidil (Rogaine) and finasteride (Propecia), are commonly used to treat androgenetic alopecia. Minoxidil stimulates hair growth, while finasteride helps prevent further hair loss by blocking the conversion of testosterone to DHT.
Platelet-Rich Plasma (PRP) Therapy: PRP therapy involves injecting a concentrated solution of the patient's own platelets into the scalp. Platelets contain growth factors that stimulate hair growth and improve the thickness and density of existing hair.
Hair Transplantation: Hair transplantation is a surgical procedure that involves removing hair follicles from the back or sides of the scalp (donor area) and implanting them into the bald or thinning areas (recipient area). This procedure provides a long-lasting solution for hair loss.
Laser Therapy: Low-level laser therapy (LLLT) uses red or near-infrared light to stimulate hair follicles, promoting hair growth. It is a non-invasive treatment option that can be done at home or in a clinical setting.
Lifestyle Changes: Adopting a healthy lifestyle can positively impact hair health. Eating a balanced diet rich in vitamins, minerals, and proteins, managing stress levels, avoiding tight hairstyles, and using gentle hair care practices can help maintain healthy hair and prevent further hair loss.
Conclusion:
Hair loss, or alopecia, can be a distressing condition for individuals experiencing it. Understanding the underlying causes is essential to determine the most suitable treatment approach. With advancements in medical technology and a range of available treatment options, individuals affected by hair loss now have a variety of choices to address their
Advertisement


Don't miss out on the opportunity to be among the first to receive our updates straight to your mobile. Subscribing is quick, easy, and absolutely free!