5. Spinach and Mushroom Frittata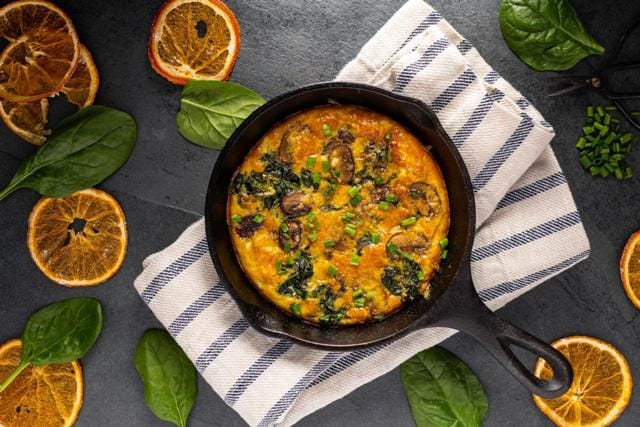 A frittata is a type of egg dish that is similar to a quiche or an omelet. It is made by whisking together eggs, milk, and cheese, and then adding in spinach and mushrooms. The mixture is then cooked in a pan until it is firm and golden brown.
This frittata is perfect for anyone looking for a nutritious and flavorful meal. It can be enjoyed hot or cold, making it a great option for breakfast, lunch, or dinner. With spinach and mushrooms, it's packed with vitamins and minerals, and the eggs and cheese provide protein and healthy fats. Plus, it's easy to make, so you can enjoy a delicious meal without spending hours in the kitchen.