7. Egg and Sausage Burritos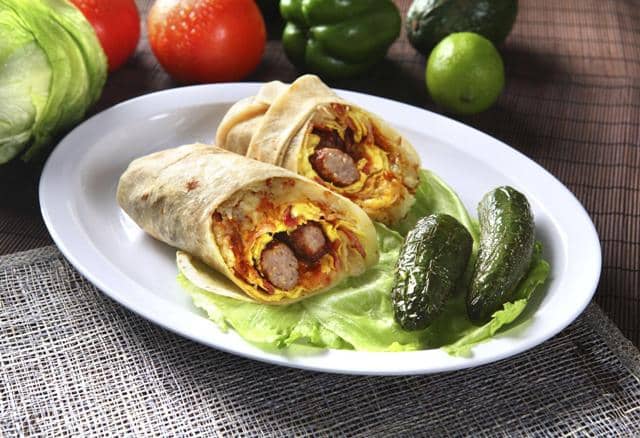 A egg and sausage burrito is a low carb and high fat breakfast burrito that is perfect for those on a ketogenic diet. It is made with eggs, sausage, cheese, and a low carb tortilla.
If you love breakfast burritos, you'll love this keto-friendly version made with eggs, sausage, and cheese. These burritos are easy to make and can be tailored to your liking. Add in some sauteed veggies, hot sauce, or guacamole for an extra boost of flavor. Enjoy them as is or freeze them for a quick and easy breakfast on the go.